Lawn Care Program
Get a green and healthy lawn that will be the envy of the neighborhood!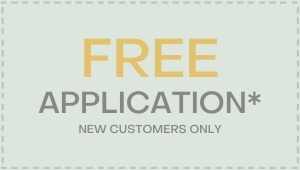 Experience our eight-step lawn care program and see the difference regular lawn fertilization and weed control make in your lawn. *with a full program for lawns 20,000 square feet or less. Not valid with any other discounts or coupons.
At Green Bee Lawn Care, we use only the highest quality natural manufactured lawn fertilizer. What does that mean for you? High-quality results.
View our 8-step lawn treatment program below.
8 Step Lawn Care Service Program
Our complete 8-step program keeps your lawn green and properly fed all season long.
It has been custom formulated to deliver the proper balance of nutrients that your lawn needs throughout the growing season. Your lawn deserves the best care that you can give it; allow us to bring beauty and health to your landscape.
The lawn is a living thing and all living things need to be fed on a regular basis. As such, lawns need fertilizer, their food, consistently throughout their growing season from late February till December before dormancy. During this time a feeding schedule of every 6 weeks or so is optimal to promote a healthy lawn.
Fertilizers come in two varieties quick release and slow release; quick-release fertilizer releases all of the nutrients once applied. The lawn tends to run through this food source in a couple of weeks making it great for a quick green-up but suboptimal for consistent health of the lawn. Slow-release fertilizers continue to feed the lawn for a longer period of time as the nutrients are slowly released. This will feed the lawn for up to six weeks and provides a much healthier food source for the lawn.
Spring is the beginning of the growing season and when we talk about growth with grass we are talking about nitrogen. For this time of the year, we recommend using high nitrogen, slow-release fertilizer for consistent feeding after application.
See how affordable lawn care can be!